How to Find Us
Opening Hours
Monday
9.00 AM - 5.30 PM
Tuesday
9.00 AM - 5.30 PM
Wednesday
8.30 AM - 5.00 PM
Thursday
9.00 AM - 5.30 PM
Friday
9.00 AM - 5.30 PM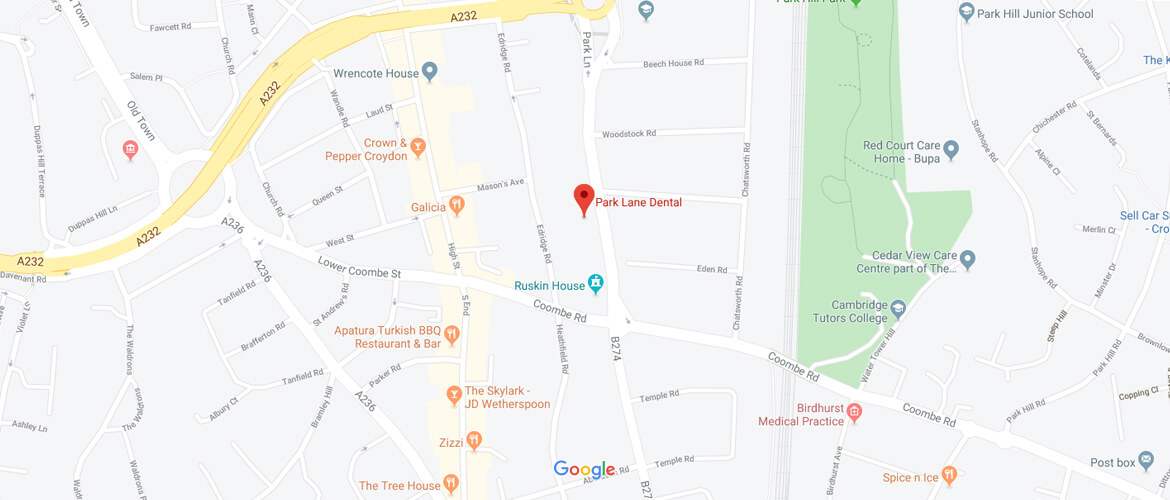 Dental Emergencies
We do not close for lunch. Late evening and Saturday are by appointment ONLY.
We will endeavour to see ALL emergencies on the same day during surgery hours above.
Outside these hours, call 0203 4021 333
Disabled Access
Park Lane Dental has ground floor access for surgeries, as well as disabled toilets for patients that require them.